The following reviews have been left by our clients on our Google Business page, which can be viewed here.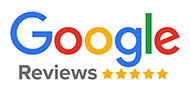 Alex and the guys were fantastic, professional, hard working, polite, careful, great planning and organisation and generally fantastic, best movers I have worked with! They even picked up our booking last minute as our other company let us down. Thanks from Katy & Dave!
Dave Evans
We had a very good experience with the Darwin's removals team. They made the experience as enjoyable and under control as these events can be. Great team. Would definitely recommend to friends and family.
Joanna Williams
Very reliable and friendly team. Arrived on time and worked hard through day for very reasonable fee. Very trustworthy and understanding, highly recommend, thank you.
Howard Heeley
Service was great, very professional and punctual. We had some items we needed collecting from other locations, all we had to do was give the information and Alex's team coordinated the rest. The quality of their work and care for the furniture is very good. They moved our furniture from the apartment to the house without delay and in good time and efficiently. They are well priced and worth the money. My wife and I are very happy with the service provided. We strongly recommend Alex's team for any transporting needs you may have.
Hamza Ansari
Alex was quick to reply to my enquiry and discuss the quote for our house move from Shrewsbury to Wellington. He was spot on with his estimation for exactly how long the move will take. On the day Alex and the team turned up and cracked on. All lovely chaps and very helpful. Would highly recommend.
Sam Morgan-Butler
Had the misfortune of having the house move from hell but Alex and his guys were professional and amazing and helped make it as smooth as possible. Nothing was too much trouble and they wouldn't let me lift a finger- even came back the next day to help again despite them having other commitments. Will be recommending them and using them in the future if I'm ever brave enough to move house again!
Katie Horner
Fantastic service at short notice. Very competitive quote to move Steinway Piano safely. Came on very icy day. Very nice guys- a pleasure to do business with them.
Faith Tileray
He helped me move from a second story flat which with really steep stairs and got all my stuff to my new home in one piece. He took the stress out of moving too as he was a good laugh. Thanks for the great service, even if the review is a year or so late 😉 recomended you to my friend which is what reminded me to write this!
Chris Ball
I used this company to move house. The y were fantastic. I was put at ease throughout. Punctual, reliable and good at what they do. I would highly recommend.
Lisa Raymer
Very good company with Alex organising a move during the busy home moving bubble (Nov-Dec 2020) . Trustworthy and hard working group of people and very reasonable on the cost.
Steve Kilroy
I had organised a van recently to move but they let me down at the 11th hour. Having searched the web we came across Gentleman and van. I am so glad I was let down by the other firm – Alex you and your team were my absolute lifesaver, I really could not have done it without you. I have recounted my moving day to several people and passed on your details. My absolute hero, thank you so much
Deidre Wood